3M are one of the top global finishing brands, here is a guide to selection for their more popular abrasive products.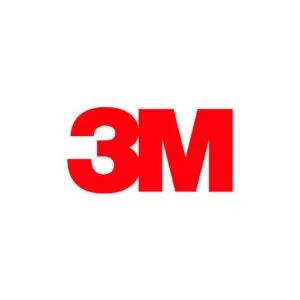 When carrying out finishing projects and tasks either small or large, your abrasive tools and consumables have a huge impact on your desired finish and time taken to achieve it.
3M abrasive products offer premium solutions for almost every imaginable application, all of which are backed by science. With a team of over 90 000 employees, including teams of researchers and scientists, they're more than equipped to take on the challenges presented in perfect finishing and smooth construction tasks when using 3M abrasive products.
3M260L Microfinish Discs
These perforated discs are incredibly handy and these particular disks can give you a lot of aeration and dust free shining, smoothing and finishing. The easy disc shape makes this micro finishing abrasive ideal for many applications and tools. Great for sanding, blending, and defibbing, it is a thinner disc that's great for many uses. The film backed discs are created with aluminium oxide.
These film backed micro finishing discs are coated with aluminium oxide and are great for hooking into almost any type of machine and not just Hookit back up pads. The sizes met with the exact perforation and weight of these easy to hold and handle discs makes them a hugely popular option for anyone looking for a perfect finish. Tougher coats can be removed with superior performance by incorporating the scientific backings of 3M technology and 3M abrasive product lines available. These general purpose discs are an ideal option for anti-loading and are suitable for a large range of machines and abrasive sanding methods.
The DF6 abrasive film disc by BAXT is our most popular film disc solution thanks to the extended surface life and ultra-smooth finish. We highly recommend the DF6 to all our customers and have only heard praise for these superior sanding discs.
3M255P Production Paper
This general use abrasive paper comes in easy to use and handle sheets. Designed specifically for hand use, the sheets are pliable yet thick and gritty for serious sanding operations. The singular sheets are large but can be easily cut, making this general production paper one of the most widely used types of 3M abrasive products on the market. If you want heavier paper backing on a hand use abrasive, the cost effective solution that comes with the 3M255P Production Paper will have you very pleased with its strength.
This sanding paper has widespread use due to its anti-loading coating which helps to remove any build up and prevent clogging. A really great general purpose abrasive for finishing things of all shapes and sizes by hand or by machine.
BAXT offer a range of abrasive paper which we have found to be superior to the 3M255P due to the matched consistent sanding properties but extended product life. The BAXT R3 and R4 abrasive rolls come in two widths; 77mm and 115mm. With strong yet supple latex backing and advanced material bonding these abrasive rolls have been proven to offer a 30% longer service life.
3M734U Hookit Purple+ Abrasive Strips Multihole 70x127mm
Perfectly perforated multihole sheets for premium, dust free extraction and finishing. These perforated sanding strips are coloured purple and are extremely efficient for reduction in dust and build up. They typically have a long lifespan of use and their diagonal cut and perforation helps it last longer. The large perforation is built to integrate with the Hookit system and Hookit back pads and machines. The 3M line of abrasives are often a notch above the rest, and engineered to allow you to produce your best work with minimal dust contamination. Available in both 70x127mm and 70x396mm the abrasive strips feature a kiss-cut underscore technology which means the strips can be easily split in half.
The easy size of the strip makes for great hand use and application. The material is very efficient for the flow of air through the sheet strips due to their porous design. In addition to the larger perforation you can also see small chevron perforation holes that offer exceptional performance.
The BAXT sanding strips are specifically engineered for working with fibre glass, GRP and gelcoat surfaces. Extensive research and precision manufacturing techniques have led to a progressive abrasive strip which delivers a cleaner finish with less work. Available in 70x420mm and 70x198mm sizes, the ST7 strips are used extensively throughout the marine and composite manufacturing industries.
3M255P+ Gold 150mm 15-Hole Hookit Discs
These 3M Gold 15 hole round discs are the perfect size for a variety of uses. 3M is a brand that needs no introduction, famous for their advanced abrasive coatings that deliver a superb finish. A great choice, and definitely a top choice, for those that are looking for an abrasive tool for their sanding needs on painting jobs. This fine grade 3M sanding disc gets at stubborn primers and hard to remove top coats, the 3M255P+ is definitely a solid option that will not let you down.
The perforation properties of these discs produce minimal airborne particles which is essential for maintaining a clean and healthy workshop. If you have Hookit compatible sander these discs won't disappoint with their high performance and durability.
Our top selling abrasive discs are the BAXT D6 which have been compared to the 3M255P+ by one of the UK's top yacht refinishers. Whilst the D6 scored equally on the quality of finish, the BAXT version was found to last the longest (when tested on a yacht's fiberglass hull). The D6 also scored highly in the disc change speed test where the 3M gold fell short.
3M Scotchbrite Pads
Most commercial and home DIY projects involving any type of painting, sanding, or stripping procedures can be covered with the comprehensive range of 3M abrasive products. The 3M Scotchbrite pads are a household name that are commonly found in any professional paint shop store room. These very fine, load resistant pads are ideal for keying surrounding clear lacquer prior to spraying lacquer coats to complete panels/parts.
Almost exactly like Grade 1 steel wool, the benefit that comes with 3M Scotchbrite pads is that they don't splinter really, and are ideal for extended use. Other papers, sheets, and scrub pads can meet standards but oftentimes give out and tear up before a project, or job for that matter, can be completed.
A worthy contender to the Scotbrite pads is the BEST SP1 Finishing Pads, these three-dimensional fibre sanding pads are designed for the keying of surfaces and will leave an enhanced finish ready for polishing. With a colour coded choice of grits, this versatile solution by BAXT can be trimmed down for use on all manner of finishing procedures.
Related content