The 3M Performance Spray Gun was designed specifically to deliver best-in-class performance while saving you time. You'll experience faster clean-up, faster changeovers and faster cycle times. It's the best of 3M Science, all packed into the lightest spray gun in the world.
A spray gun is more than just a gun when it can help improve your bottom line.
The 3M Performance Spray Gun is the industrial coating solution that can help reduce variability in your process and boost productivity by giving technicians a smarter way to spray.
Ditch the old systems – the high-maintenance metal guns that require more fuss than they're worth – and start putting productivity and performance back into painting.
Lightweight and easy to use, the 3M Performance Spray Gun was built with the industrial painter in mind.
Spray solid colours, metallics, pearls, clear coats, sealers, and primers with the same premium performance you expect from your best spray gun. And every time you swap out the replaceable nozzle of your 3M Performance Spray Gun for a fresh one, you can expect like-new spray performance.
The spray gun. Reinvented.
Designed for the modern professional painter, the 3M Performance Spray Gun System (3M26878) includes all the essentials you need to get started.
3M Performance Spray Gun – Lightweight, Tough & Versatile
Made from an advanced impact-resistant composite material, the 3M Performance Spray Gun is one of the lightest in the industry yet durable enough for the toughest industrial conditions.
From the trigger to the body, the spray gun was optimized by kinesiologists to enhance comfort specifically for the high demands of all-day spraying.
With its versatile design, technicians can spray from either a pressurized source or a gravity cup. The pressure-fed hose and nozzles allow for continuous bulk spraying for larger jobs.
Or for spot repairs and small areas, convert the spray gun to use the 3M PPS Series 2.0 Spray Cup System – so you use just the right amount of coating to match the size and finish of the job.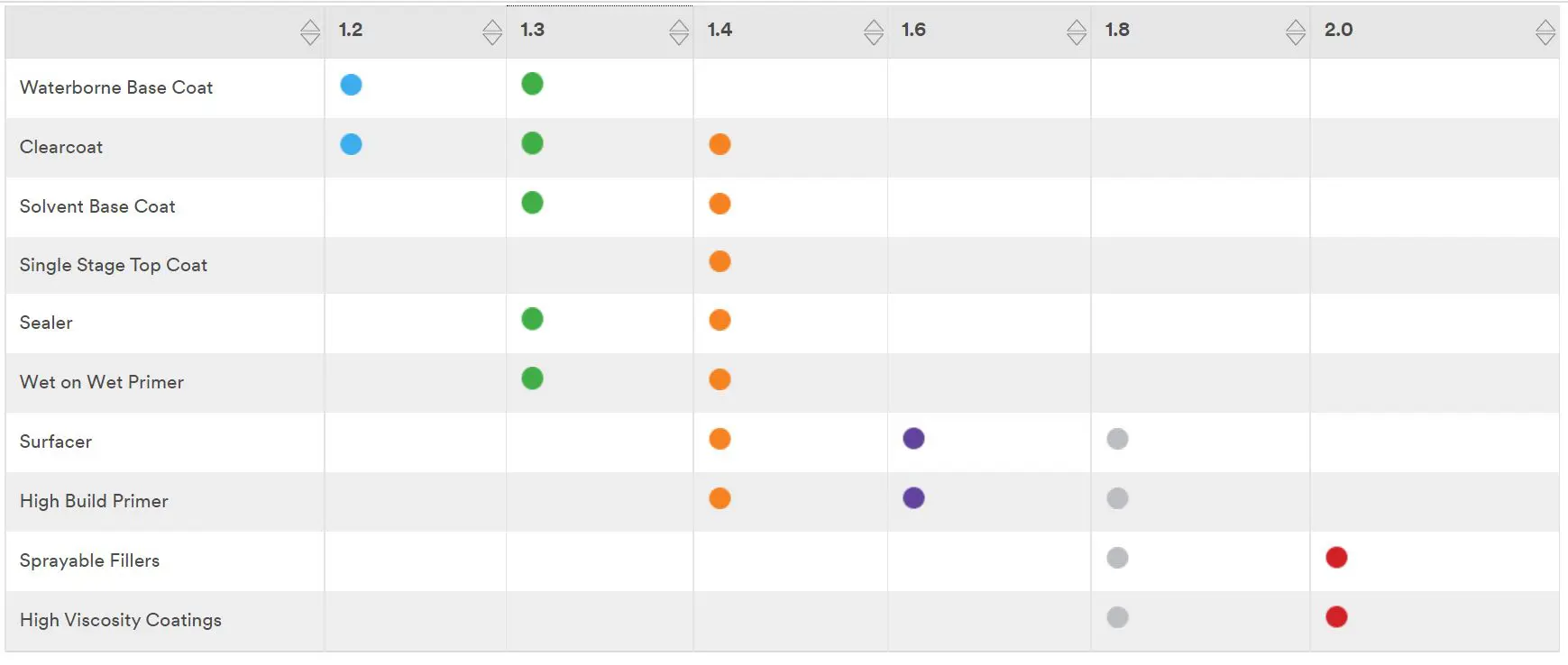 What's In The Box
1x 3M Performance Spray Gun
6x gravity atomizing heads (one bag each of size 1.2, 1.3, 1.4)
1x locking collar
1x air control valve
1x 3M PPS Series 2.0 standard size mixing cup (22 ounce)
5x 3M PPS Series 2.0 standard size disposable liners
4x standard size disposable lids (200 micron filter)
1x standard size disposable lid (125 micron filter)
3x sealing plugs.
3M
3M are known across the globe for their innovation in manufacturing everything from ultra-strong abrasives and tapes, through to cutting compounds and sealants.  3M's goal is to keep your manufacturing processes running smoothly, through the use of futuristic materials that literally lighten your workload.
At a glance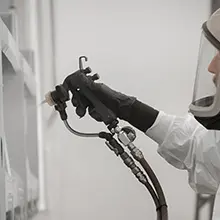 Precision Performance
Spray primers, solvent- or water-based base coats, metallics, pearls and clear coats with the high transfer efficiency and atomisation you expect from a premium professional spray gun.
High 78 % transfer efficiency
Consistent atomisation
Large fan pattern
Spray a full range of coatings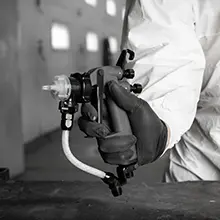 Ultra Lightweight
The advanced impact-resistant, stainless steel-reinforced composite body offers top-tier performance and durability all packed into the lightest spray gun in the world.
Up to 50 % lighter than leading metal spray guns
Impact-resistant, stainless steel reinforced composite
Simple, intuitive design
Optimised for comfort and balance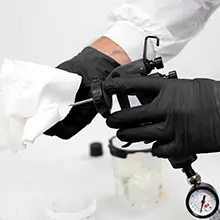 Cleans in Seconds
Simply twist the locking collar, remove the atomizing head and wipe the needle clean. Swap with a new nozzle, and you're ready to spray your next job.
Twist the locking collar
Pull off the replaceable nozzle
Wipe the needle clean
No tools or disassembly required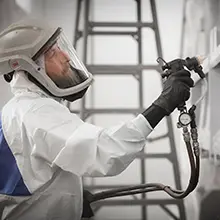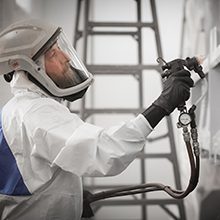 Faster Cycle Times
Integrated system with 3M PPS Series 2.0 Spray Cups and replaceable nozzles mean faster changeovers and more time in the zone.
Seamless integration with PPS
Quick-change replaceable nozzles
Instant changeovers
Easily, the most versatile spray gun in the industry