There are many ancillary products, tools, and accessories which provide help and support in the smooth running and operation of paintshops. We have listed seven ancillary products below and believe that any paintshop operation will be enhanced by ready supplies of these ancillaries:
1) Can and drum crushers
There is no doubt about it, paintshops accumulate a lot of paint cans and drums. Uncrushed these take up significant amounts of space. Paint can crushers pneumatically crush typically up to 30ltr paint drums in seconds. Operating automatically, compact up to 80% of the drum volume with this easy-to-use safe piece of equipment.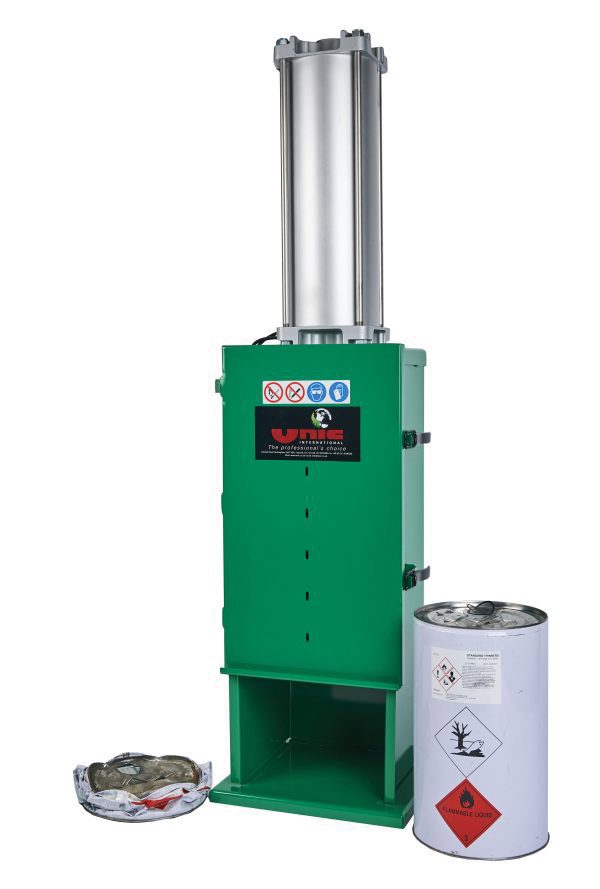 Buy the UNIC can crusher 30ltr capacity from DTC
2) Car polishers
Essential in any automotive paintshop, car polishers help in providing the perfect finish you are looking for on your paint job. Various models are available including compact, cordless, lightweight, sanders and polishers in one. Choose a car polisher to meet your exact needs from our wide selection at https://www.dtc-uk.com/car-scratch-removal-polishing-machines/.
3) Finishing foams
Use finishing Foams for applying small fixes (dents, gouges, nicks, etc.) and spot repairs in automotive paint jobs. Creating a hard and water-resistant finish, high-quality finishing foam (such as sold at DTC) is designed to provide professional smooth surface finishes for paint, decals, and stain.
4) Heat guns
In paintshops, heat guns are versatile tools with a wide range of uses, including the removal of varnish as well as applications such as shaping, crimping, and welding. An indispensable aid in automotive settings, look for models with ergonomic designs and non-slip handles. View our full range of supplies at https://www.dtc-uk.com/paint-removal-heat-guns/, which includes heat guns from Makita and Metabo.
5) Masking tape
Invaluable in paintshops, there is a large variety of masking tapes to choose from. Look for masking tape which can be used with water-based paint systems and that prevents bleed-through. It is also important that the tape adheres easily without lifting and curling and that it can be removed easily without leaving any adhesive residue. View our full range of tape supplies at https://www.dtc-uk.com/masking-and-tape-accessories/ from brands such as 3M and BAXT. We also have some tapes suited to marine applications.
6) Rollers and roller cage frames
Paint rollers are an everyday use item in any paintshop and are often undervalued in importance. Individual products available are polyester rollers, roller handles, roller, and tray sets, as well as roller cage frames. These are available in various designs and sizes, view our full range of paint roller supplies at https://www.dtc-uk.com/paint-rollers-and-tray-sets/.
7) Spray guns
Spray painting is perfect for spraying an even coating (such as ink, paint, varnish, etc.) onto a surface, typically a car panel. Choose automated or hand-held spray gun models, with interchangeable heads for applying different spray patterns. View our full range of spray gun tools and supplies at https://www.dtc-uk.com/spray-guns-and-accessories/.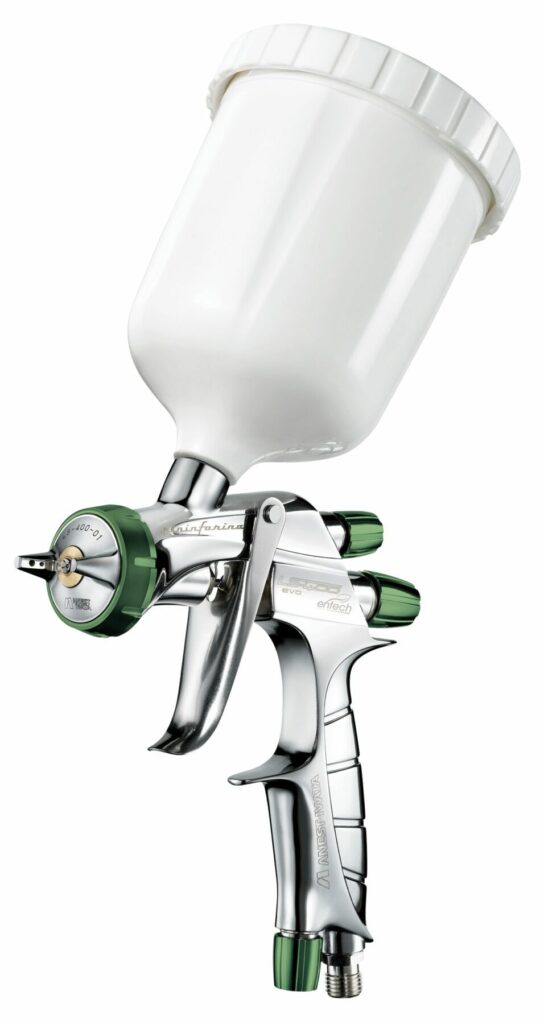 Contacting DTC about paintshop supplies
Which paintshop ancillaries do you need, why not visit our specialist collection at https://www.dtc-uk.com/paintshop-ancillaries. Here you will find a far wider selection of tools, supplies, and accessories than the seven listed, many will be perfect for your business.
If you need any advice about our paintshop ancillaries' range, why not contact us?
Call DTC today on 023 8025 1100, send emails to sales@dtc-uk.com, or complete our contact form and we will be in touch ASAP.