[vc_row][vc_column][vc_column_text]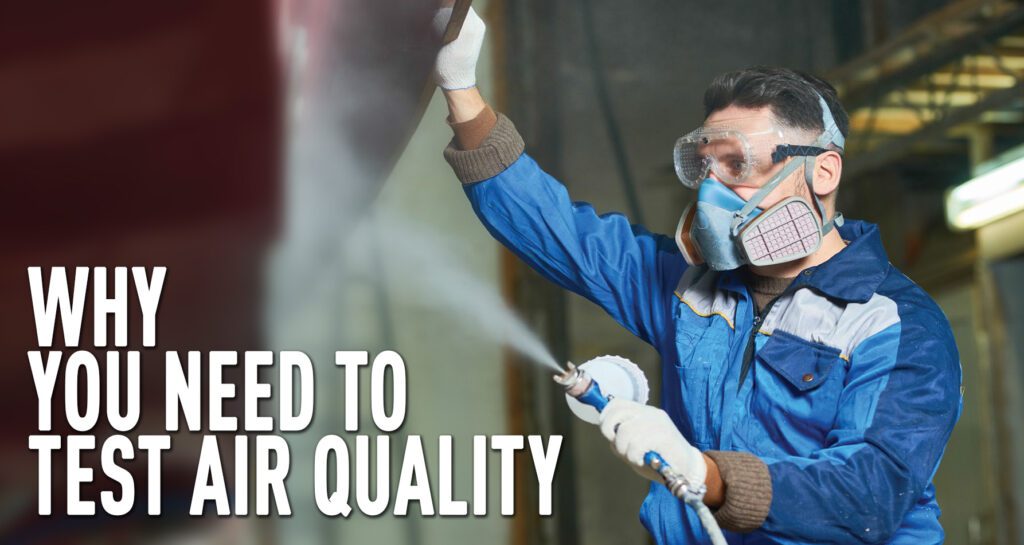 Workers who operate in poor air quality environments (spray booths and dust filled workshops for example) are often provided apparatus to supply a source of clean air while working.
Compressors that are used for filling individual high-pressure pressure vessels or those on a mobile trolley, or to supply air direct to breathing apparatus and other air-tools used in the workplace must conform to the standard EN12021.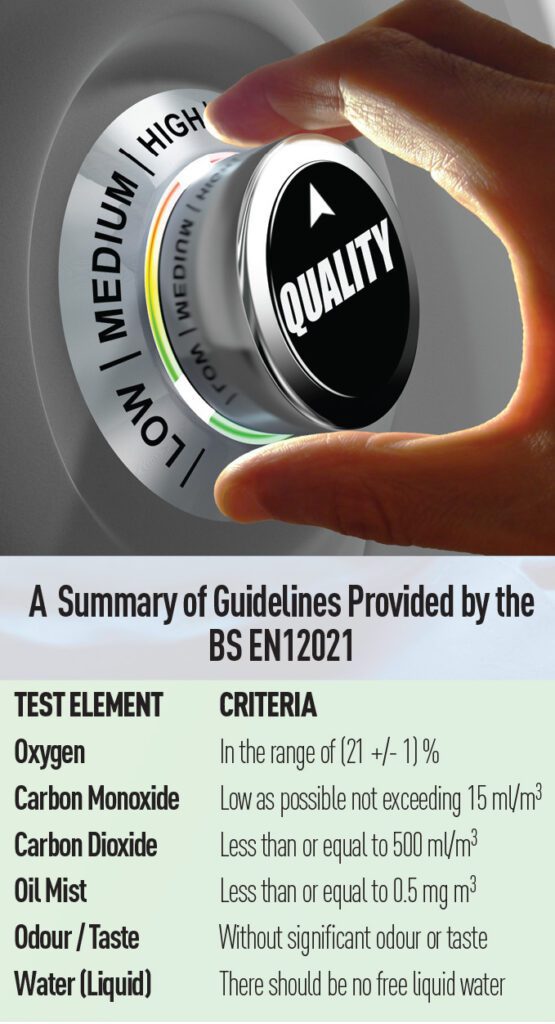 In short, the reason why testing air quality is so important is that it directly affects workforce performance and wellbeing. Poor air quality can adversely affect health and productivity, with a significant cost to the business and economy.
In accordance with EN12021, It is required that compressed air used for breathing equipment must not contain any contaminants at harmful levels. Tests for harmful substances should be carried out at least once every 3 months, and if the equipment is either moved or seen to be contaminated, another test must be carried out.
If ignored and left untested, excessive levels of CO, CO2, oil and mist can cause adverse side effects such as; lightheadedness, nausea, dizziness and even vomiting.
'It's often difficult to detect CO or CO2, as until they're at a harmful levels, they don't produce taste or odour.'
High levels of these contaminants can be caused by saturated filters, or incorrect compressor servicing. Factors which would not necessarily be picked up during the initial stages of servicing – reaffirming the importance of compressed air testing.
Not only this, but it's often difficult to detect CO or CO2, as until they're at a harmful levels, they don't produce taste or odour. In addition to potential health risks, contaminated air can also create problems such as inefficient filtration, which can lead to future unnecessary costs to the business.
Want to know more about air testing?
DTC now offer comprehensive breathing air quality (EN12021) and respiratory protection equipment (HSG53) testing to give you or your workforce peace of mind. Our team of experts will travel to your site, test air point and issue certification. To find out more or book a consultation, call us today on 023 8025 1100.
[/vc_column_text][/vc_column][/vc_row][vc_row][vc_column][vc_column_text css=".vc_custom_1590586468918{background-color: #3b7a00 !important;border-radius: 5px !important;}"]
You may also be interested in:
[/vc_column_text][/vc_column][/vc_row]