Orbital sanders have a primary objective of creating ultra-smooth surfaces on materials such as wood, plastic, and metal. As well as ensuring a smooth finish, they can be used for surface removal of paint, varnish, polyurethane, stain, etc., and are ideal for preparing various items for refinishing.
Operating through vibrating in circles, some electric orbital sanders can get messy, but fortunately many include integrated dust collectors. In this article, we explore the various orbital sander applications and uses of electric orbital sanders.
View DTC's full range of electric orbital sanders at https://www.dtc-uk.com/electric-sanders/.
Which sandpaper should I use?
Well actually, orbital sanders use perfectly shaped sanding discs rather than sandpaper. There are two main methods to attach the sanding disc:
Stick to the sanding pad – this is only where the sanding disc has a peel-and-stick backing or
If the sanding disc has a hook-and-loop backing it is this that attaches to the sanding pad
Which grit range should I use?
Generally, the lower the grit the more abrasive the sanding is. Below is a quick overview, the grit to be used varies considerably with different orbital sander applications:
60 to 100 grit – very coarse, heavy, and rough removal
100 to 150 grit – general purpose sanding
150 to 220 grit – fine sanding and touching up and
220 to 320 grit – ultra fine sanding
Surface sanding
A primary purpose of electric orbital sanders is the smoothing and levelling of flat or curved surfaces. They are perfect for creating scratch-free surfaces after the removal of paint, varnishes, and rust.
Orbital sanders can be used for sanding in angles, corners and edges and other places where work in tight spaces is required. Use them too for sanding vertical surfaces and overhead work.
They are ideal for removing saw marks and in the home sanding louvres (sometimes special pads are needed) and Sanding floorboards, (although progress would be very slow and other sanders would be quicker). Filler in metal, wood, and plastic can be sounded down so that it matches the surrounding material.
Scratch, dent, and mark removal
A major application of electric orbital sanders is the removal of scratches, dents, and marks. Equally applicable to wood, plastic, and metal the surface of objects can be treated to make previous indentations invisible.
The surface of the object needs to be first of all filled so that the surface is smooth. The sander then sands over the surface and smoothens any roughness. The surface can then be touched up with varnish, paint, stain, etc., if desired.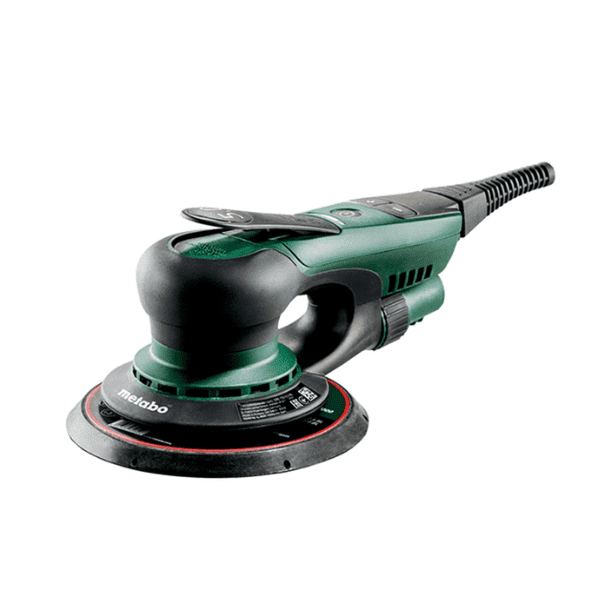 Metabo SXE 150-5.0 BL Random Orbital Sander – buy online today at DTC
Sanding of joints
Joints from welding and carpentry are often unsightly. For a perfectly smooth finish, an electric orbital sander is a great choice and smooths joints nicely so that any rough edges are removed.
Intermediate sanding
For coarse sanding or intermediate sanding of clear coats, fillers, primers, etc., an orbital sander is ideal. This is intended as rough sanding where further operations such as welding, filling, etc., are going to be actioned.
Surface preparation: pre-sanding for polishing and waxing
Immediately before final polishing and waxing, electrical orbital sanders are ideal for smoothing the surface and removing any rough edges.
For high-gloss surfaces such as fibreglass, this prepares the surface for polishing. For wooden surfaces sanding prepares the wood for final waxing and varnishing.
Final sanding
Of course, electric orbital sanders can be used for the final sanding of clear coats, fillers,
paintwork, wood, and plastic.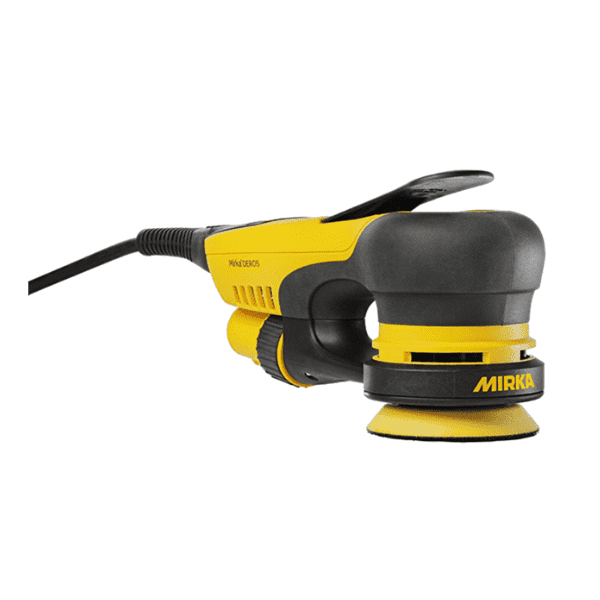 Mirka Deros electrical orbital sander 77mm – buy this from DTC today
Industrial orbital sander applications
Electrical orbital sanders are popular in industries such as:
Auto body repairs
Furniture making and
Shipbuilding and repairs
About the DTC range
Here at DTC, we have a wide selection of electric orbital sanders for sale. These are from leading manufacturers FeStool, Metabo, Mirka, and Rupes. Choose a sander with the budget, design, and specification you are looking for to complete numerous orbital sander applications.
Electric orbital sanders are just one of the sander types from our sanders collection. You may also be interested in viewing these – air sanders, belt sanders, disc sanders, long bed sanders, and mini sanders.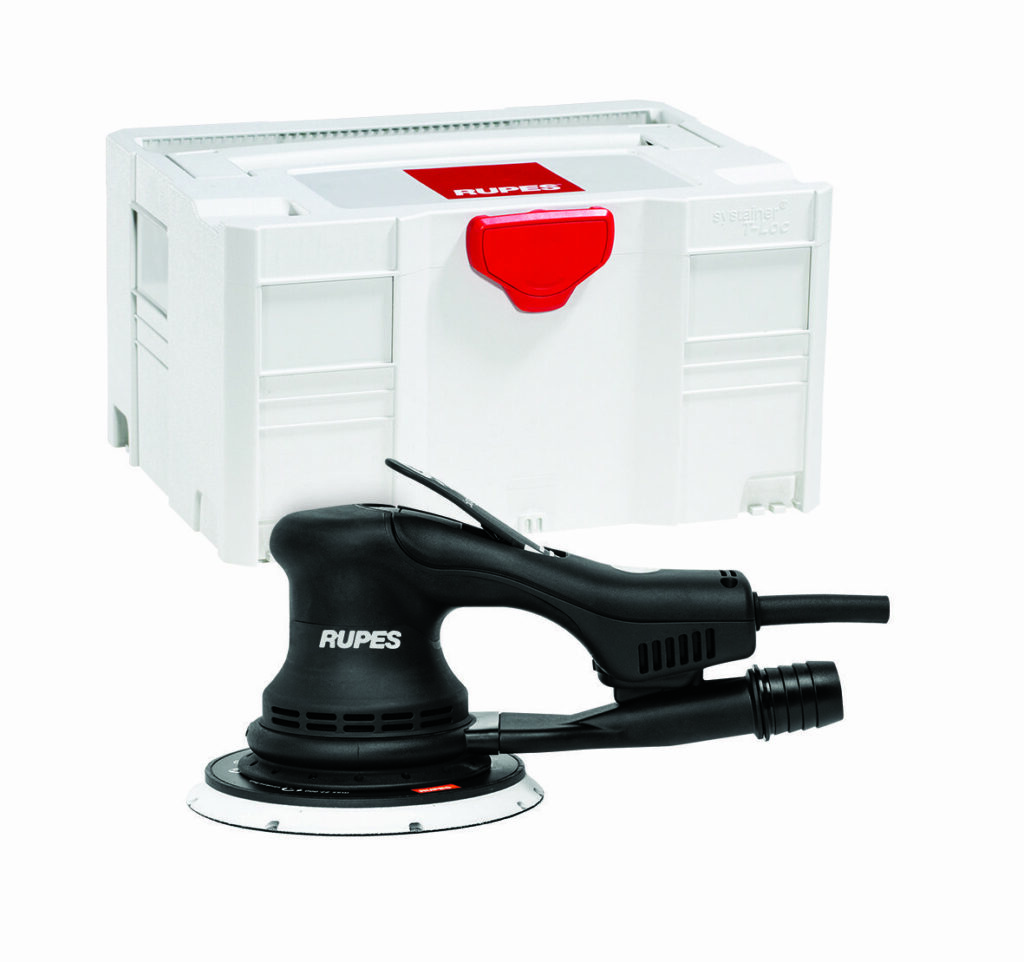 Rupes Skorpio E electric orbital sander with Systainer Box – buy online at DTC today
Speak to DTC
We hope you see the opportunities presented by electric orbital sanders. We appreciate that choosing a perfect sander with so much to consider can be challenging. We are always here on standby for clarifications and to answer your questions.
For advice and support about our electric orbital sanders range, do not hesitate to contact us. Call DTC's experts on 023 8025 1100. Emails can be sent to sales@dtc-uk.com, or by completing our contact form.